MT4 MomPinboll Indicator
$0.00
The MT4 MomPinboll Indicator is a powerful line Indicator that helps traders identify potential trend changes using oscillators and advance algorithms. It is well suited for Binary Trading.
Description
The MT4 MomPinboll Indicator is a technical Indicator for any financial trader looking to improve their technical analysis. This powerful indicator helps traders identify Price movements, fluctuations, and noise using the indicator line that is being drawn in the second window. It is suitable for binary trading. Here are some of the key features and benefits of the MT4 MomPinboll Indicator:
Binary Trading: Traders can predict a 1-candle trend by using the 48-52 levels of the MomPinboll indicator. If the line is going away from the 48-52 range, it's going to be Call or Put signal. It's a 90% accurate binary indicator.

Momentum Calculation: The indicator calculates the momentum of a financial instrument based on a specified period, such as the difference between the current price and the price several periods ago.
Trend Identification: The indicator helps identify the direction and strength of the market trend by analyzing the slope and position of the pinball bands.
Entry and Exit Signals: The indicator generates signals for potential entry and exit points based on the crossing of the price with the pinball bands. For example, a buy signal may be triggered when the price crosses above the upper level, indicating a potential bullish trend.
Overbought and Oversold Conditions: The indicator can identify overbought and oversold conditions by monitoring the line with 30-70 levels.
Binary Trading: It is the best indicator for binary trading.
Volatility Measurement: The indicator can also provide insights into market volatility by observing the width of the pinball bands. Wider bands indicate higher volatility, while narrower bands suggest lower volatility.
Customization: The indicator may offer adjustable parameters, allowing traders to tailor the sensitivity and responsiveness of the indicator to suit their trading preferences.
Conclusion:
Overall, the MT4 MomPinboll Indicator is the best indicator for any trader looking for an accurate line indicator. Whether you're a beginner or an experienced trader, the MomPinboll Indicator can help you take your trading to the next level.
Reach Us on WhatsApp
Fly Over to Telegram
Drop Us an Email
DOWNLOAD NOW
Settings
ExtPeriodRSI: The period used for calculating the RSI (Relative Strength Index), set to 3.
ExtPeriodROC: The period used for calculating the ROC (Rate of Change), set to 1.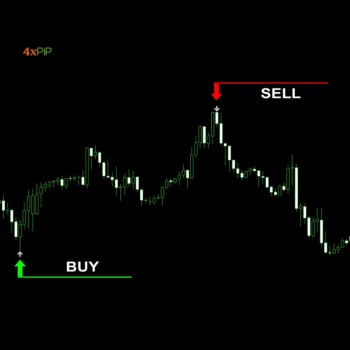 MT4 MomPinboll Indicator
Your review
* Review is required
Email
* Email is required
Q & A
There are no questions yet