MT4 Multicolor MA Indicator
$0.00
The Multicolor MA MT4 is a highly advanced and custom trading Indicator that predicts very accurate trends. It is built on top of Moving Average strategy. It enables traders to automate their trading strategies, making it easier to identify and trade on market trends.
Categories: Free, Indicators, MT4
Tags: Automated Trading, Best MA indicator Multicolor Moving Average, Best Moving Average Multicolor MA Indicator MT4, Colored MA indicator for MT4 rainbow moving average, Customizable, Market Trends, Meta Trader 4 Indicators, Moving Average MQL4 rainbow moving average indicator, moving average rainbow, MT4 Multicolor MA Indicator, Multicolor MA Indicator MQL4, Multicolor MA MT4, Trading Strategies, Trading Tool Multicolor MA Indicator
Description
The Multicolor MA is an accurate trading Indicator that predicts uptrends and downtrends very accurately. It is built on top of the Moving Average strategy. It enables traders to automate their trading strategies, helping them to identify and trade on market trends with greater accuracy and efficiency. Here are some key features of this product:
Moving Average Calculation: The indicator calculates and displays moving averages (MAs) on the price chart. Moving averages smooth out price data over a specified period, providing traders with a trend-following.
Multiple Color Representation: The MT4 Multicolor MA Indicator assigns different colors to the moving averages based on their slope or other defined criteria. Each color represents a specific trend direction, allowing traders to visually identify changes in trend dynamics.
Trend Identification: The indicator helps identify the direction and strength of the prevailing trend. By using different colors for various moving average slopes, traders can easily distinguish between uptrends, downtrends, and sideways markets.
Signal Generation: The Multicolor MA Indicator may generate signals based on the crossovers between different colored moving averages or between the price and the moving averages. These crossovers can indicate potential entry or exit points for trades.
Dynamic Support and Resistance: The colored moving averages can act as dynamic support or resistance levels. Traders can monitor how the price interacts with the colored MAs to identify potential areas of support during uptrends or resistance during downtrends.
Trend Reversal Identification: Changes in the color sequence or pattern of the moving averages can indicate potential trend reversals. Traders may look for these reversals to identify opportunities to enter or exit trades.
Customization: Traders can often customize the parameters of the Multicolor MA Indicator, such as the period of moving average, the specific colors assigned to each trend condition, and the threshold values for defining trend changes.
Visual Alerts: The indicator can generate visual alerts, such as color changes or arrows on the chart, to notify traders of potential trading opportunities or trend reversals.
Conclusion:
With the Multicolor MA MT4, traders can automate their trading strategies and take advantage of market trends with greater ease and efficiency, leading to improved performance and higher profits.
Reach Us on WhatsApp
Fly Over to Telegram
Drop Us an Email
DOWNLOAD NOW
Settings
MA Period: Set the period or length of the Moving Average (MA) indicator to 14.
MA Type: Choose the type of Moving Average (MA) to be used.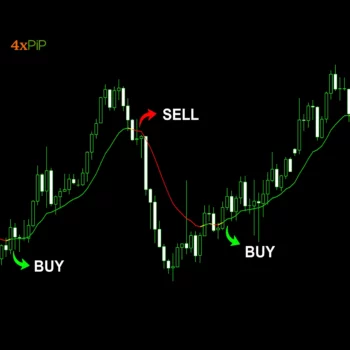 MT4 Multicolor MA Indicator
Your review
* Review is required
Email
* Email is required
Q & A
There are no questions yet