In this article, 4xPip has discussed one of its magical products for forex traders called the forex scanner or dashboard scanner. It is a perfect Market Scanner for manual traders with multiple features. 4xPip assures you this product will help you get more profits in your trading as it will not let you miss your trading opportunities like traditional manual trading. For detailed information, read the entire blog and get your hands on this amazing product. Also, 4xPip has designed this product for Metatrader versions MT4 and MT5. Let's begin!
Manual Trading: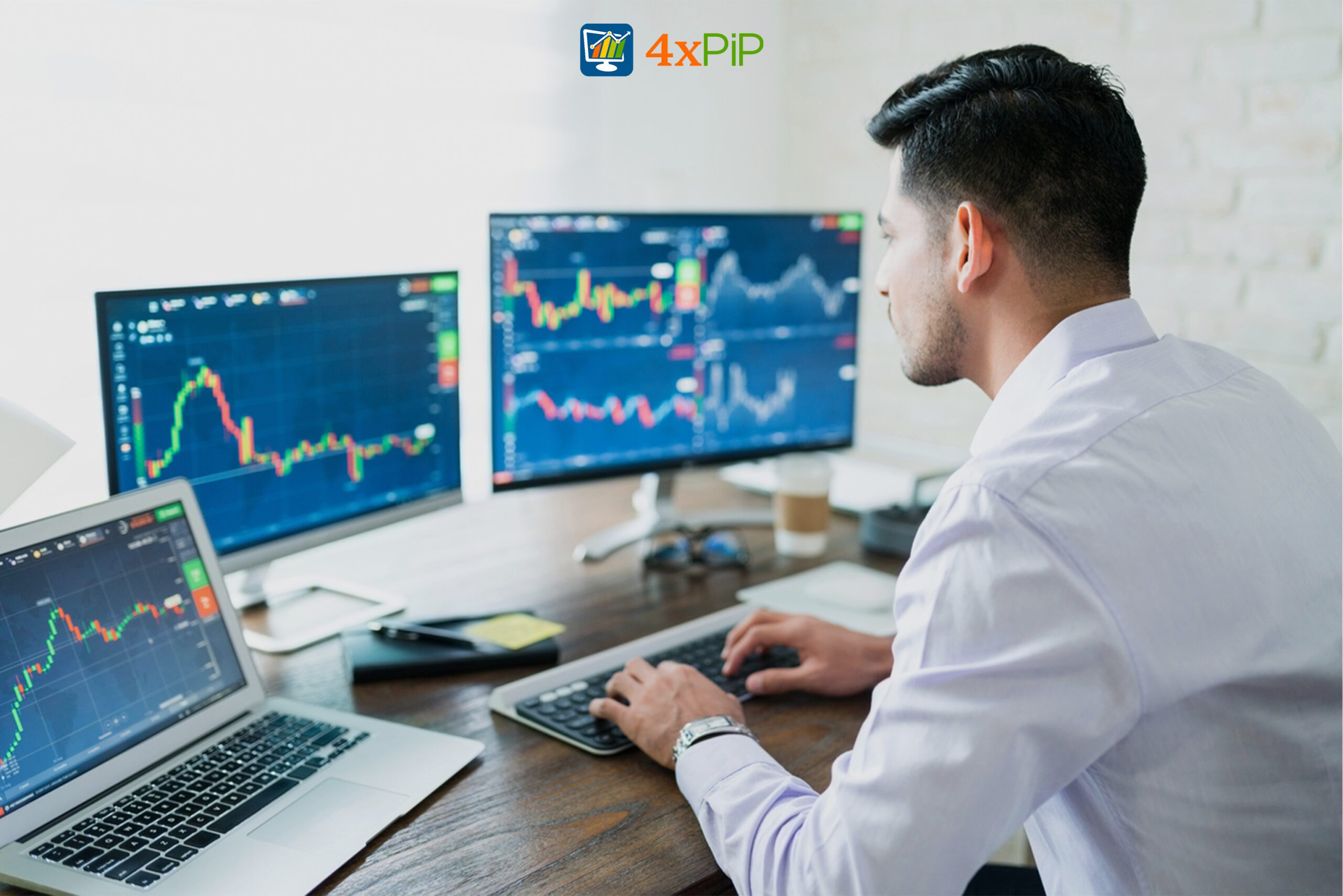 Traders used to do manual trading, meticulously analyzing an array of charts to decipher trading opportunities across different currency pairs and multiple timeframes. With numerous charts to manage, they were required to constantly switch between them, seeking out potential trade entry points. The process demanded an extensive investment of time, often spanning hours and even days, anchoring traders to their computers to ensure no profitable opportunity slipped by unnoticed. Undoubtedly, this proved to be an arduous and time-consuming ordeal, demanding unwavering attention and patience. However, the advent of groundbreaking tools like Forex scanners has revolutionized their trading journey, rendering it significantly more streamlined and efficient. By automating the process of market analysis, these indicators have emerged as invaluable assets, empowering traders to enhance their decision-making capabilities and seize potentially lucrative prospects swiftly and effectively.
A Magical 🪄 Tool for Manual Traders!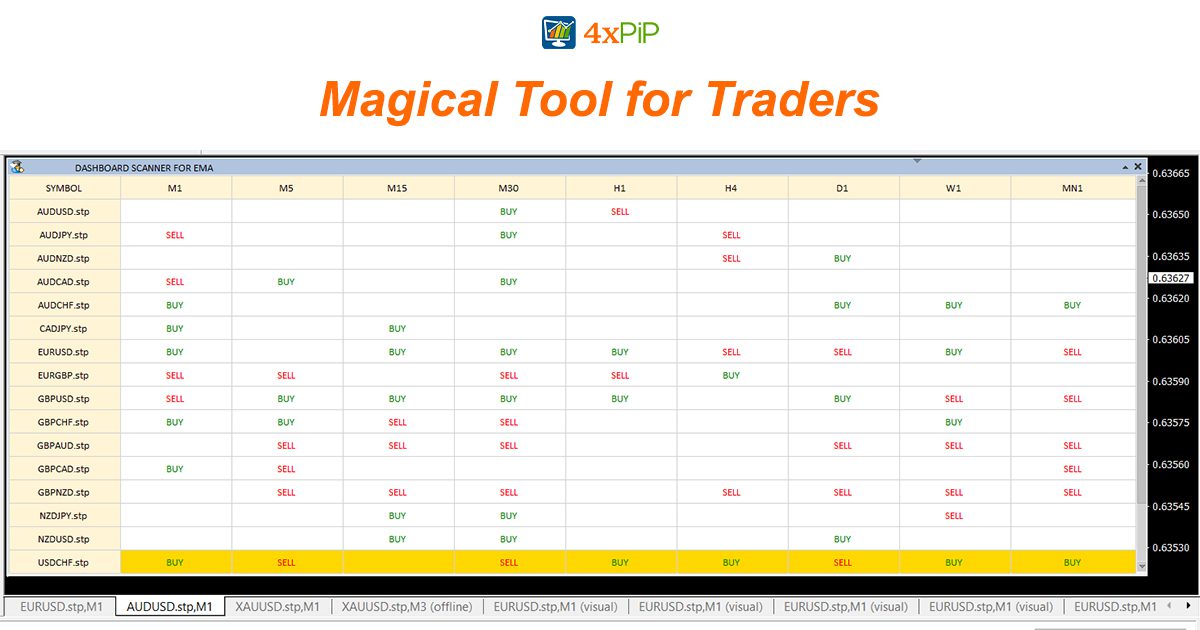 What is a Dashboard Scanner? The MT4/MT5 Dashboard Scanner serves as a crucial tool for traders seeking efficiency and comprehensive market insights. By seamlessly scanning all currency pairs and timeframes, it provides traders with a comprehensive overview of the market, thereby enabling them to make well-informed trading decisions. Its capability to aggregate signals onto a single chart not only streamlines the trading process but also enhances the overall trading experience by offering a consolidated and easily accessible view of the market's movements.
Click on the link below to get this amazing product!
Features of Forex Scanner: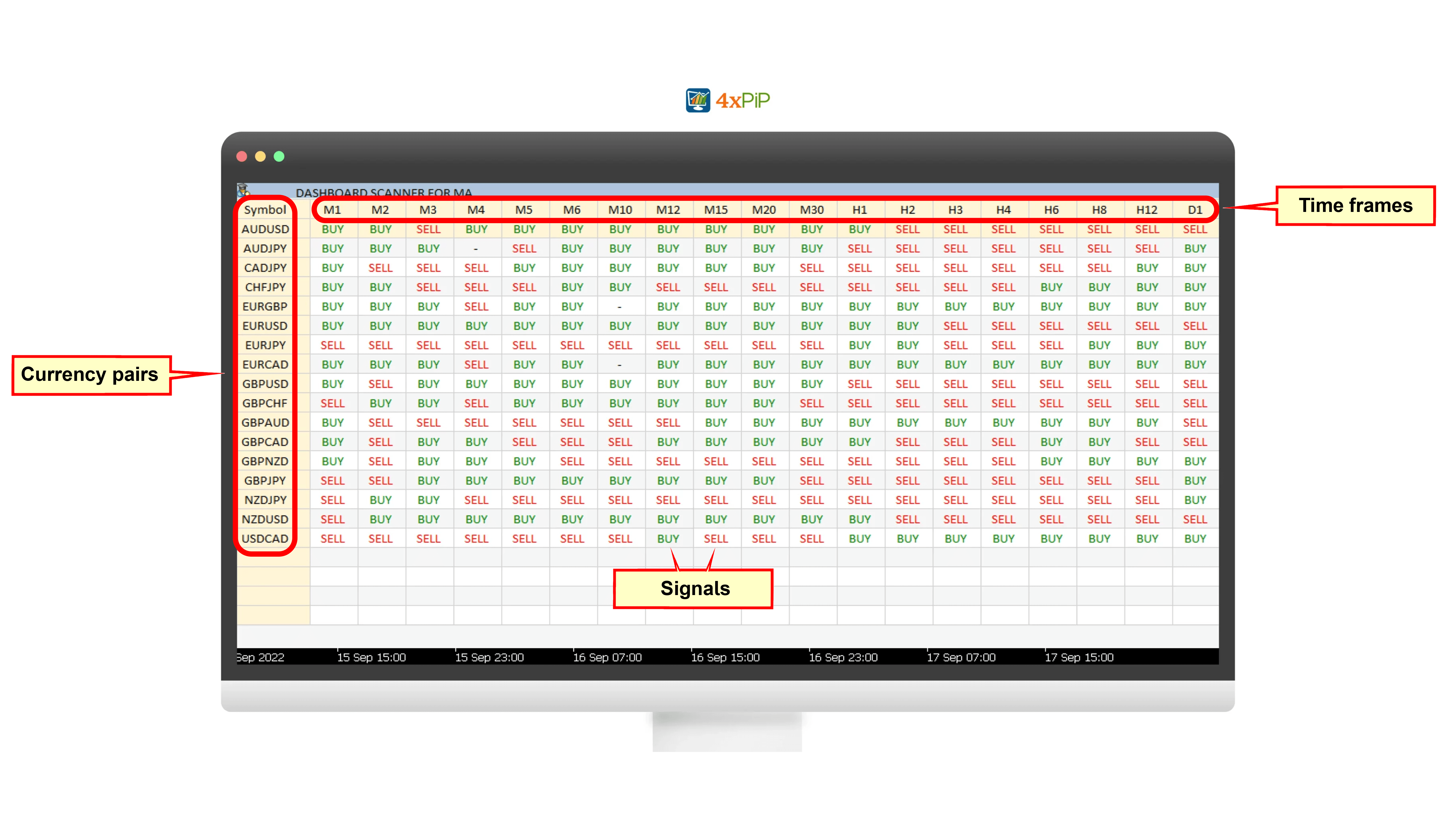 The customizable feature allows traders to enable or disable specific currency pairs or timeframes enabling a focused approach tailored to individual trading strategies. This empowers traders to concentrate on specific market segments, thereby optimizing their trading approach and potentially maximizing profits. The integration of various alert systems, including Mobile, Email, and Desktop Alerts, ensures that traders never miss out on potential trading opportunities, facilitating timely and informed actions in response to market fluctuations.
Moreover, the MT4/MT5 Dashboard Scanner's adaptability allows traders to integrate their own MetaTrader 4 and MetaTrader 5 indicators seamlessly. This not only provides a personalized touch to the trading experience but also enables traders to leverage their preferred strategies effectively. Overall, this tool acts as a comprehensive and dynamic assistant, enhancing trading efficiency, facilitating informed decision-making, and ultimately contributing to a more streamlined and effective trading process.
How Does 4xPip Dashboard Scanner Work?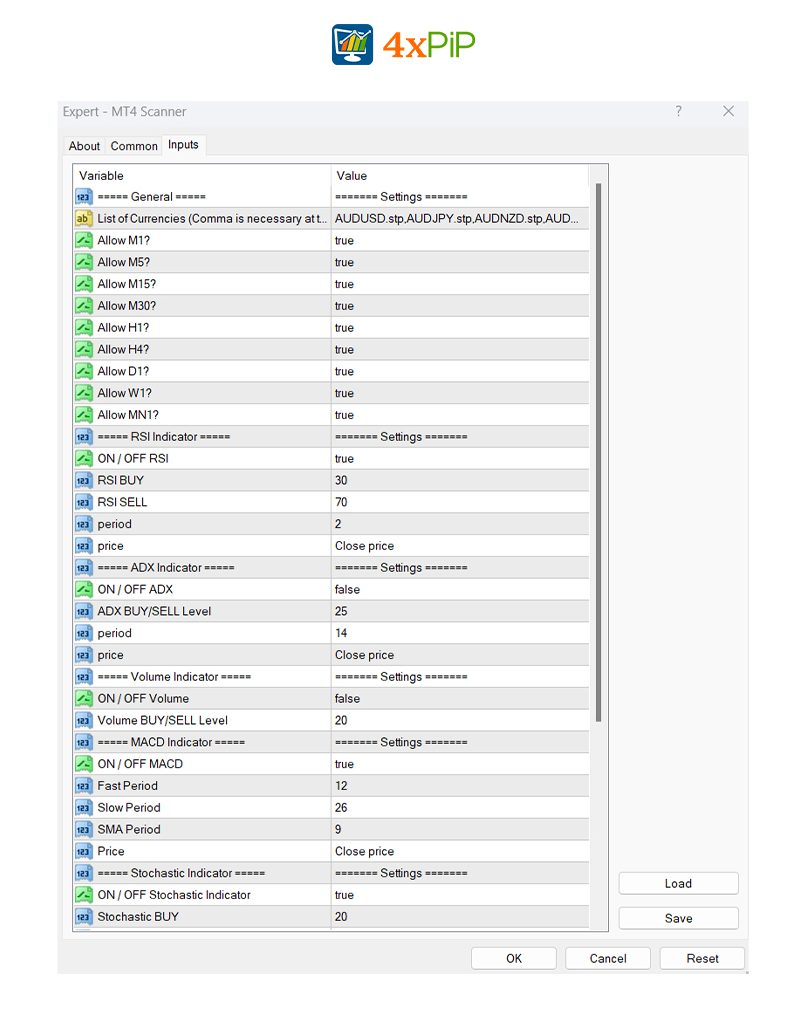 The Dashboard Scanner operates as an indispensable tool for traders looking to streamline their trading activities and make informed decisions. To get started, one can easily download the MT4/MT5 Dashboard Scanner EA from the 4xPip website and seamlessly integrate it into the MetaTrader 5 platform. Upon installation, loading the EA file onto the chart and adjusting the Dashboard Scanner settings according to personal preferences becomes a straightforward process. By adding a list of multiple currency pairs and enabling various timeframes such as M1, M5, M15, M30, H1, H4, D1, W1, and MN1, traders can effectively tailor the scanner to their specific trading strategies.
Moreover, the option to adjust the duration of signals ensures that traders stay updated on market movements within their preferred timeframes. The Dashboard Scanner further simplifies the trading process by displaying clear 'Buy' signals for uptrends, 'Sell' signals for downtrends, and a 'Hyphen' for neutral market conditions, providing traders with immediate insights into potential market opportunities. With its comprehensive approach and customizable features, the Dashboard Scanner significantly enhances the efficiency of traders, allowing them to navigate the complexities of the market with confidence and precision.
Additionally, the Dashboard Scanner ensures that traders never miss out on valuable trading opportunities by sending timely notifications for 'Buy' and 'Sell' signals. These notifications serve as crucial alerts, enabling traders to take immediate action in response to market trends and fluctuations. With its comprehensive monitoring capabilities across various currency pairs and timeframes, the Dashboard Scanner offers traders a dynamic and proactive approach to trading, empowering them to make well-timed and strategic decisions in line with market dynamics.
Functionalities:
In short, the main functionalities of the 4xPip dashboard scanner are:
The Dashboard scanner displays the list of timeframes in the horizontal menu bar at the To

It displays the list of currency pairs in a vertical bar on the Left side

It displays all the trading signals Buy or Sell in the Green or Red color in the center of the screen.

You can view the signal against every pair and every timeframe

Clicking any signal opens the respective chart for that pair and time frame

You will also receive alerts on your desktop, mobile, and Email.
Summary:
The article introduces 4xPip's Forex Scanner, a potent tool tailored for manual traders in the forex market. Furthermore, this scanner, available for both MT4 and MT5, offers a comprehensive overview of various currency pairs and timeframes, thereby assisting traders in making well-informed decisions. Moreover, its customizable features enable traders to concentrate on specific segments while seamlessly integrating personalized indicators. Additionally, with the incorporation of multiple alert systems, including Mobile, Email, and Desktop Alerts, traders can readily respond to potential trading opportunities. Moreover, the scanner simplifies trading by providing clear 'Buy' and 'Sell' signals, ensuring that traders never overlook valuable opportunities. Ultimately, the article underscores scanner's pivotal role in enhancing trading efficiency, facilitating well-timed actions, and contributing to streamlined trading experience.