The indicator is a bot in MT5 that runs on MetaTrader 5 platform to generate signals, plot lines and draw arrows. This indicator can be either an ex5 file or an MQL5 file. Once your MT5 indicator has been downloaded, you can follow the steps below to install it on your MetaTrader 5 trading platform.
Step 1: Open MT5 and Click File.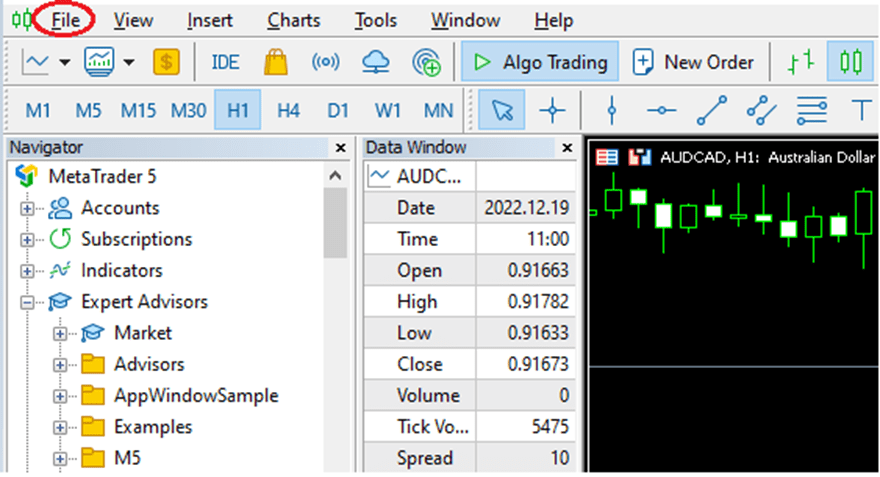 Step 2: Click Open Data Folder.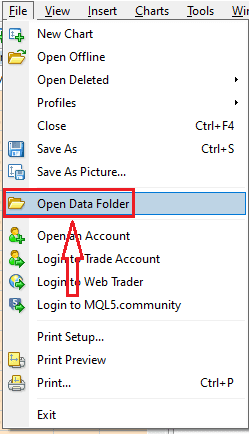 Step 3: Go to MQL5.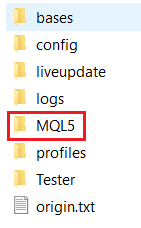 Step 4: Move on to Indicators.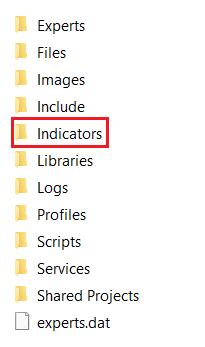 Step 5: Save the attached mql5 or ex4 file in the Indicators folder. Note: In case of a zip file, kindly unzip the file containing the mq5 file in the Indicators folder.
Step 6: Return to MT5, right-click on the Navigator Tab, and select Refresh. Your mq5 file will get compiled and your MT5 indicator will appear in your MetaTrader 5. You can drag your indicator from Navigator onto the chart and Press Ok. Your indicator will be installed successfully in your MetaTrader 5.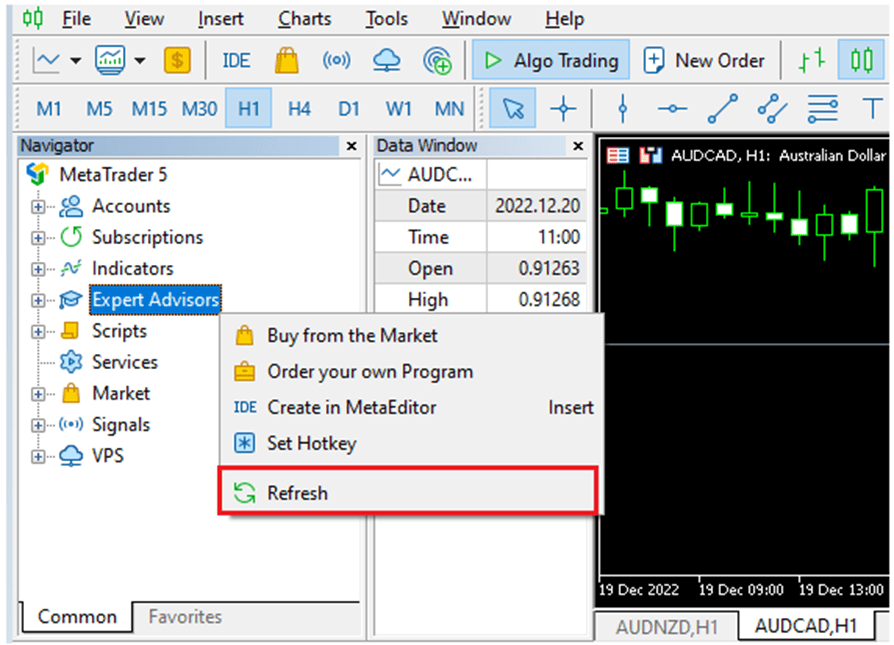 Step 7: Kindly drag Your mql5 indicator file onto the Chart.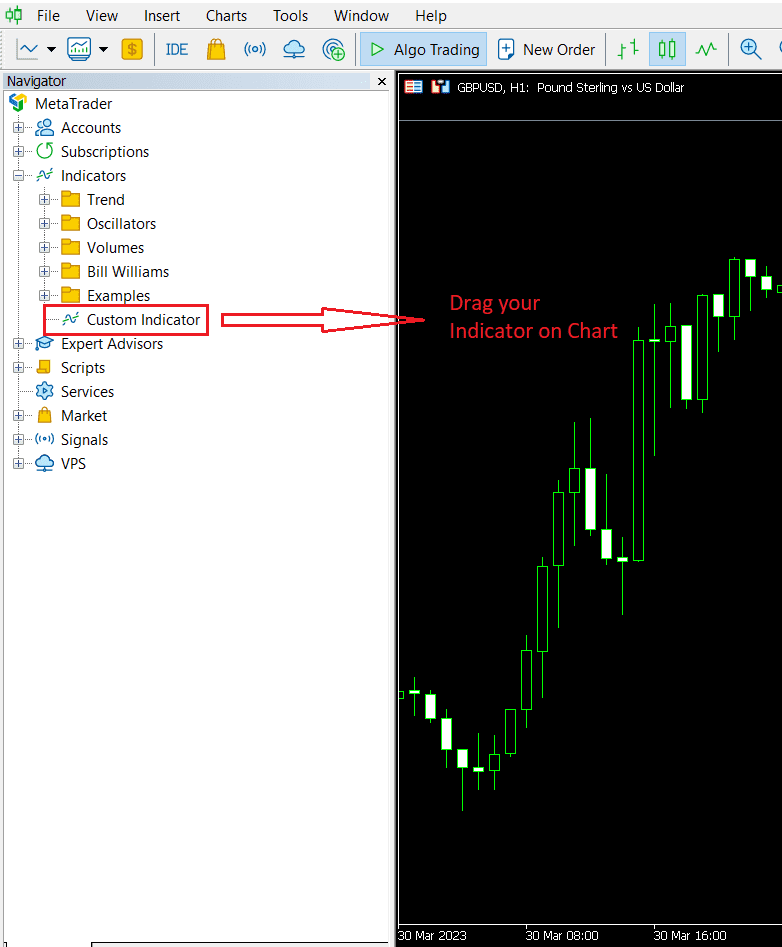 4xPip, a highly professional trading services company, wrote an article that assists Traders in their full-time trading & programming of indicators & EA robots for Metatrader5 (MT5).
🔎 For more information https://4xpip.com/book-appointment
🔎 For programming your bot https://4xpip.com/custom-bots