Mobile Notifications
Mobile notifications also known as mt5 push notifications in MetaTrader 5 are the alerts that can be sent to the user's mobile to notify them about certain events or conditions happening to their trading account. These notifications include
Price alerts for specific financial instruments
Updates on open positions e.g. when trades modify, open or close
Notifications of important news events that may affect the trading market
Signal Alerts from the MT5 indicator
The mt5 push notifications can be set up within the MetaTrader trading platform and can be customized to suit a user's specific needs.
Connecting Mobile with Metatrader
Connecting mobile with your Metatrader will allow you to stay updated with your Metatrader 5 account on your mobile via mt5 push notifications. The mt5 sms alert indicators created by 4xPiP have the option to turn the notifications On/Off in inputs.
How to connect your mobile with Metatrader
Go to Google App Store and download the MetaTrader 5 app on your mobile phone in order to activate mt5 push notifications.
Here is the link for downloading the Metatrader 5 Mobile App
Install the Metatrader app on your mobile phone by tapping the Install icon.
Open Metatrader 5 Mobile App on your phone and tap on the Messages icon at the bottom right corner of the app.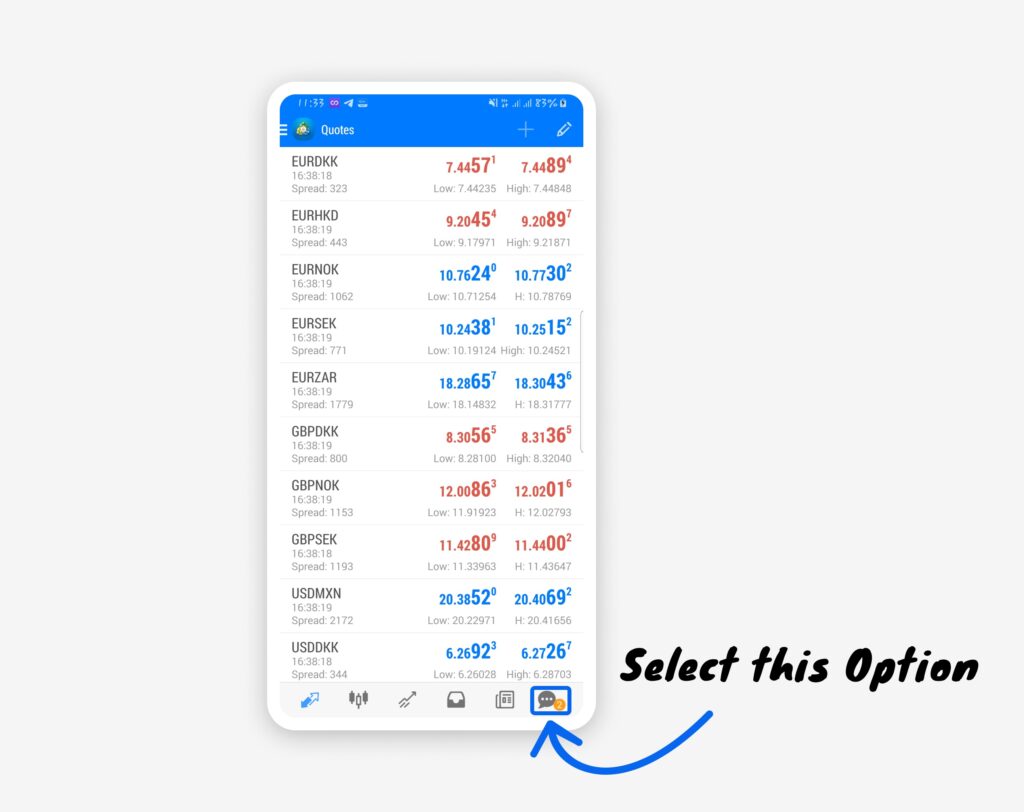 Tap on MQID.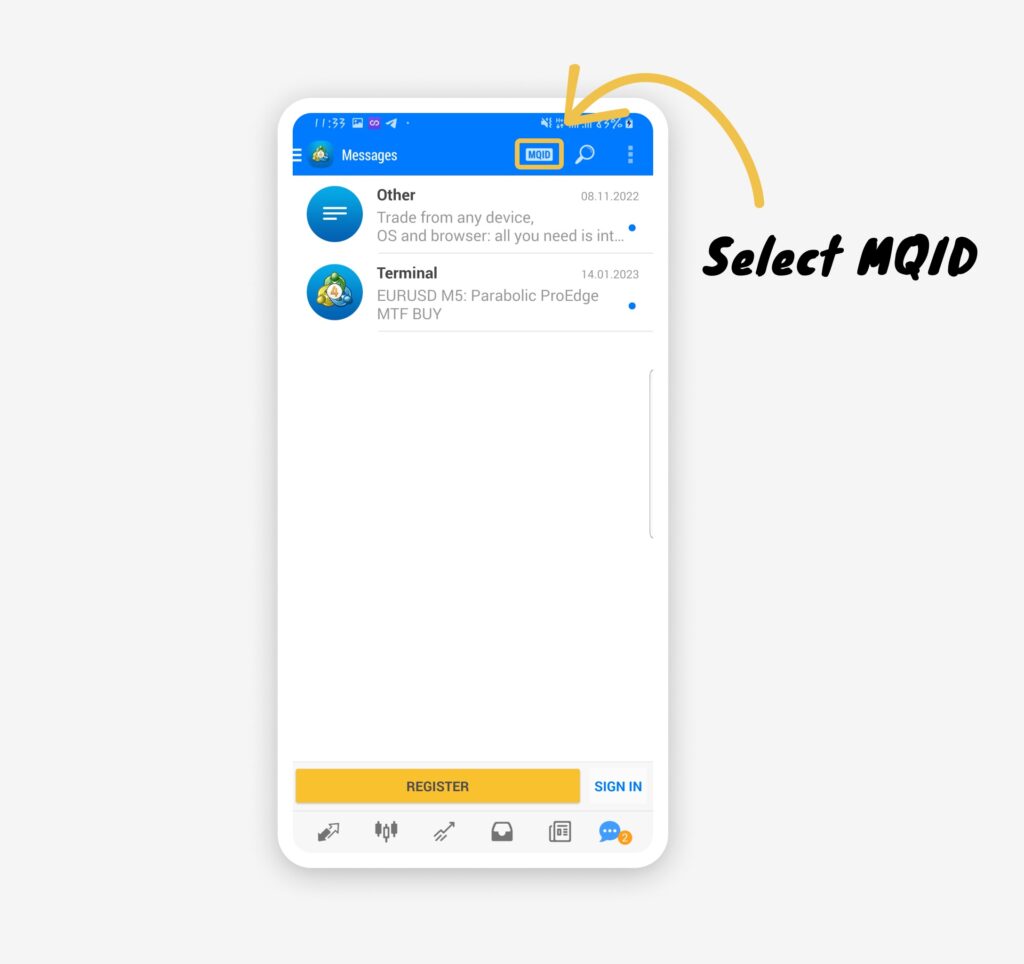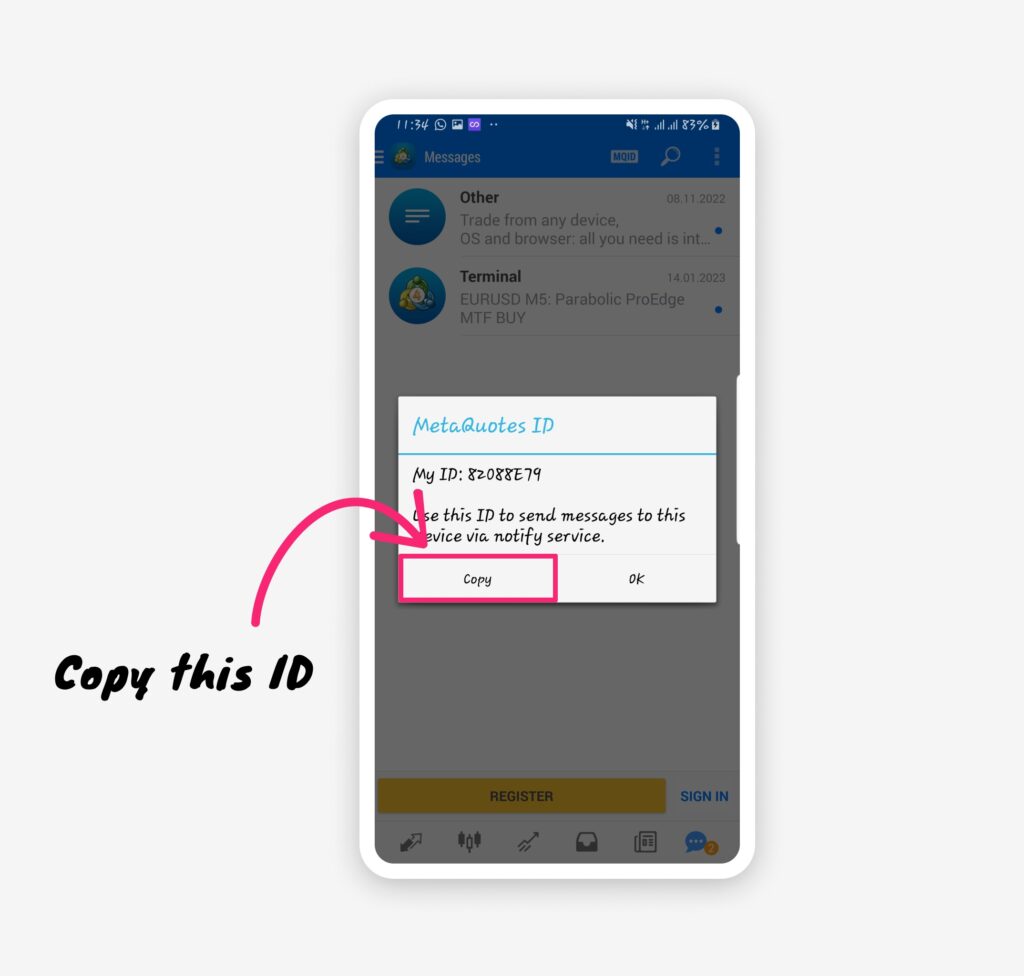 Open Metatrader 5 on your Computer and select Tools -> Options -> Notifications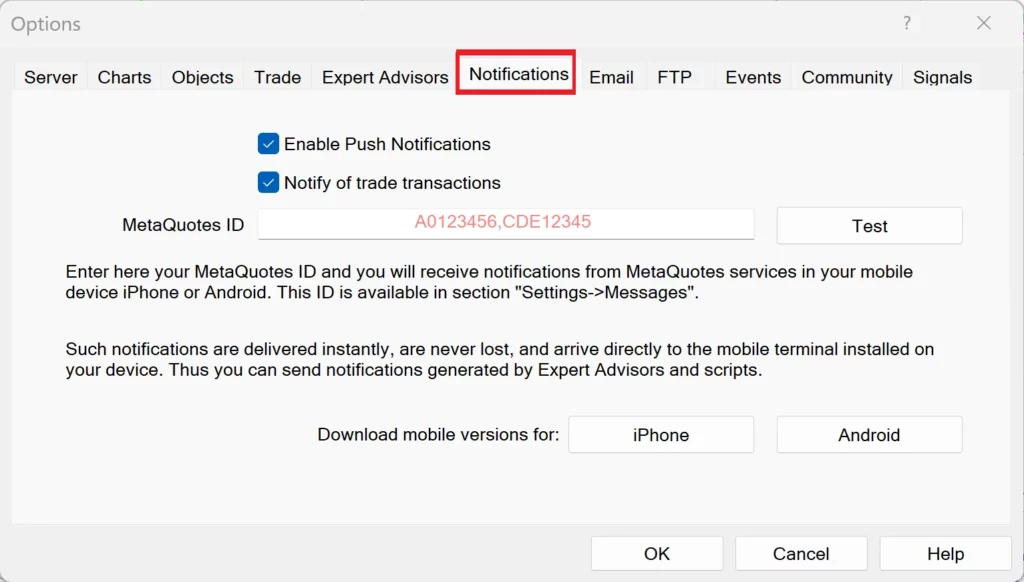 Mark ✔️ Enable Push Notifications
In MetaQuotes ID, enter the My ID copied from the mobile application.
Send the Test notification on mobile phone from MT5 by clicking on Test
Here is, how to enable the mobile notifications in MT5
🔎For more information https://4xpip.com/book-appointment
🔎For programming of your bot https://4xpip.com/custom-bots